what is a silicone wax figure?
Silicone Wax figure, or silicone wax sculpture, is a depiction made using a waxy substance. Usually, these are notable individuals, like celebrities, fictional characters, etc. It is a super-realistic sculpture art called "stereo photography".
Wax art is closer to the original shape of the characters than ordinary sculptures. The characters it creates are often lifelike, have a strong ornamental value, and have the unique function of restoring historical figures.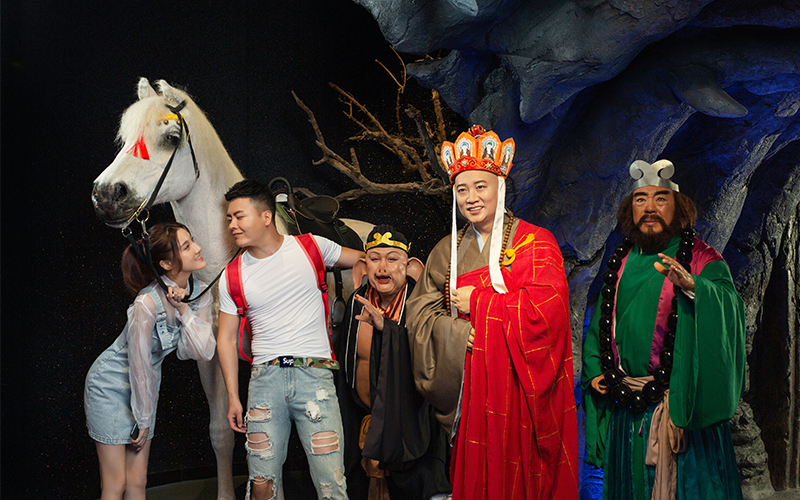 How to get a wax figure of yourself?
In the most time, we can visit wax figures in museums, art centers, and entertainments, where the places mainly present and maintain them to attract visitors. There is a specific staff who are responsible for customizing wax figures of well-known people and maintaining them. These business institutions and governments get VIP services from professional wax figure manufacturers.
But if someone wants to have a custom wax figure, like themselves, where can they get help?
In this case, you can search on google and find there is a custom wax figure manufacturer named DXDF providing designing and making services.
You just need to Contact to send your requirements and files. Then the supplier will start the perfect wax replica of you. Click here to learn more details of custom wax figure process.
Here is the production process:
◪ Measure or collect the pictures and data

◪ Clay model creation

◪ Turn the clay model to mold

◪ Finishing Molding

◪ Try on clothes

◪ Make-up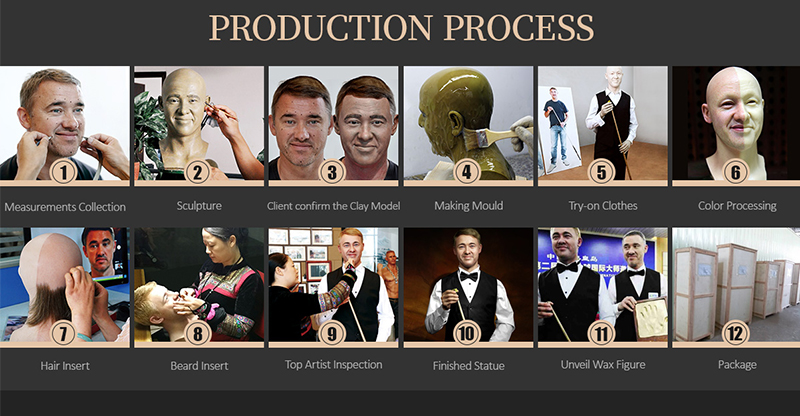 How much do wax figures cost of yourself?
Many influencing factors impact the price,like different Supplier, accuracy,and prices are between $10,000 and $ 300,000.
Choosing DXDF is more cost-effective. A one-to-one ratio of real people wax sculpture generally costs about $15,000 to $17,000, DXDF proves the accuracy of the wax figure by various process steps!
Grand Orient Wax Art: Tell Chinese stories by using wax figure
Zhongshan Grand Orient Wax Art Co., Ltd. is one of the earliest organizations making waxwork creations in China, specializing in waxwork study and design for nearly 20 years.
The waxworks are widely received by the community and highly recognized by social elites, celebrities, and stars. Moreover, DXDF builds a national brand wax museum, "Wei Mu Kai La", which has become a famous tourist attraction in China.
DXDF has many projects all over the world, including Malaysia, Guangzhou,Gulangyu,Jinan,Changsha, Dalian, Lijiang, Tibet, etc. Read our waxworks projects. These all show DXDF has rich experience in business co-operation. If you want to get a wax figure of yourself, you will never regret choosing DXDF. Contact now!