Private custom life size wax statue with clothe.
Descriptions:

Material: Silicone head, silicone hands, fiberglass body.

Skin color: Life color, Hyper-realistic.
Hair color: Same as character itself.
Body Size: 1:1 life size.
Warranty: 2 years.
Life span: At least 20 years.
Packing: Plywood case with inner box.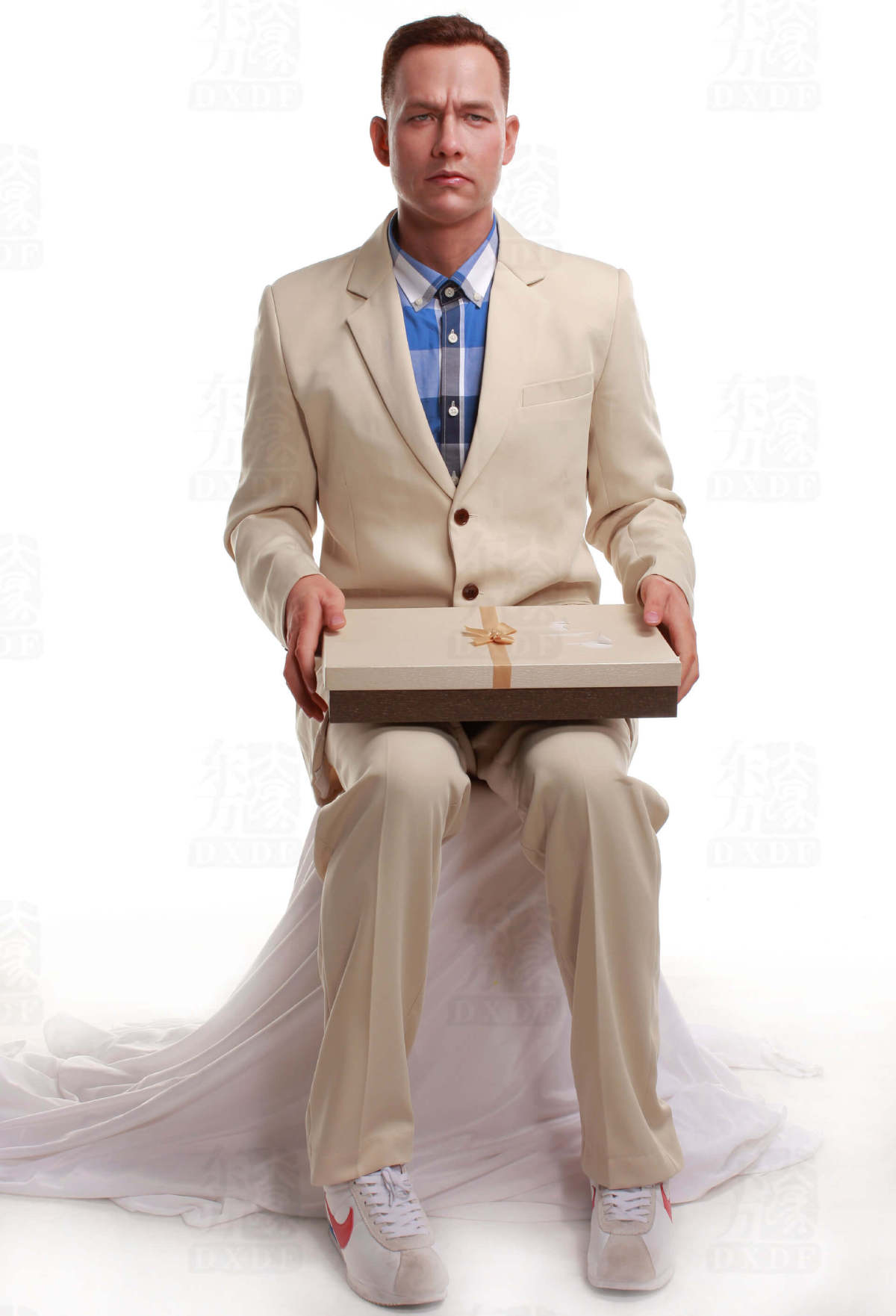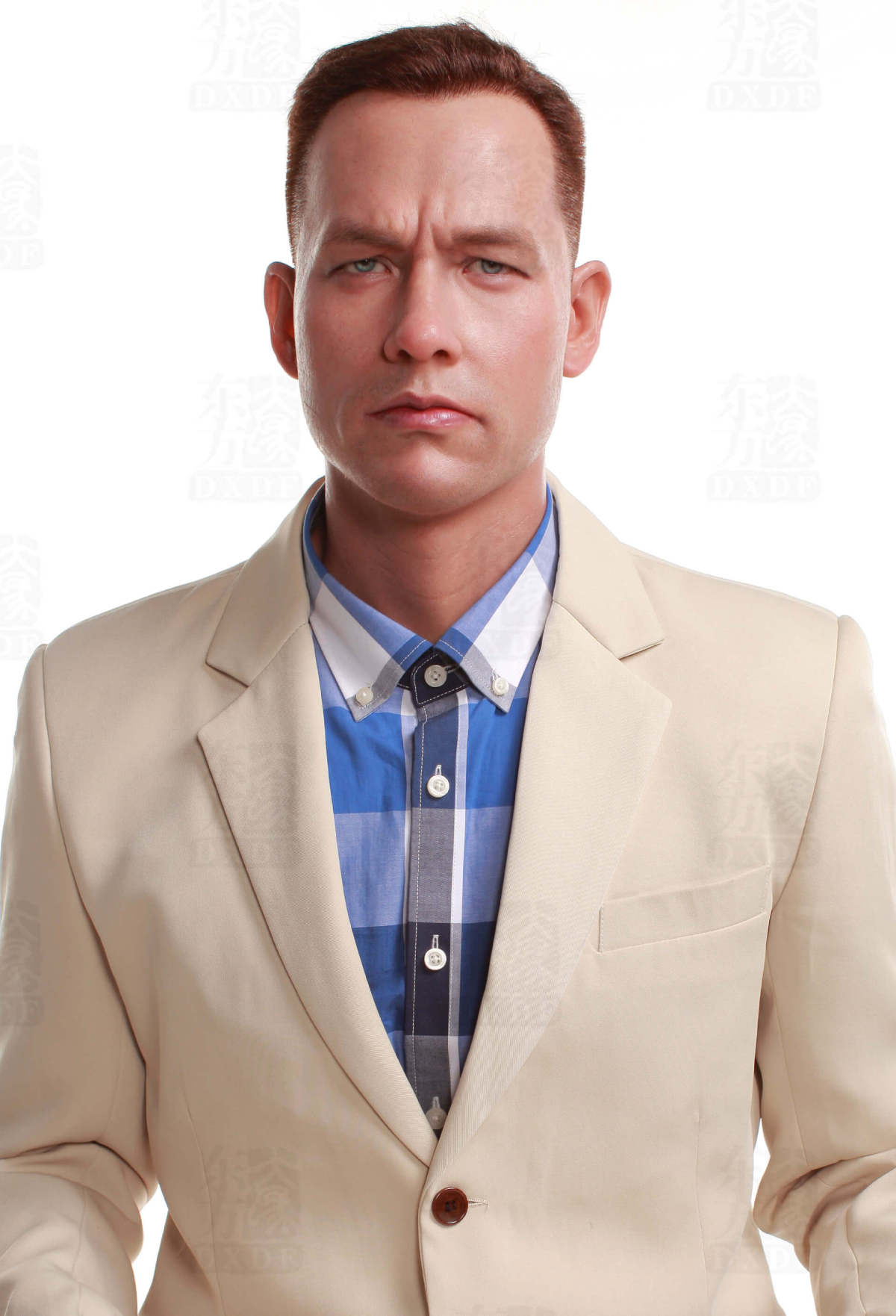 Forrest Gump is a 1994 American comedy-drama film based on the 1986 novel of the same name by Winston Groom. It was plated by Tom Hanks. The story depicts several decades in the life of Forrest Gump (Hanks), a slow-witted but kind-hearted man from Alabama who witnesses several defining historical events in the 20th century in the United States.

Thomas Jeffrey Hanks (born July 9, 1956) is an American actor and filmmaker. Hanks is known for his comedic and dramatic roles in such films as Splash (1984), Big (1988), Turner & Hooch (1989), A League of Their Own (1992), Sleepless in Seattle (1993), Apollo 13(1995), You've Got Mail (1998), The Green Mile (1999), Cast Away (2000), Road to Perdition (2002), Cloud Atlas (2012), Captain Phillips(2013), Saving Mr. Banks (2013), and Sully (2016). He has also starred in the Robert Langdon film series, and voices Sheriff Woody in the Toy Story film series.