Private custom life size wax statue with clothe.
Descriptions:

Material: Silicone head, silicone hands, fiberglass body.

Skin color: Life color, Hyper-realistic.
Hair color: Same as character itself.
Body Size: 1:1 life size.
Warranty: 2 years.
Life span: At least 20 years.
Packing: Plywood case with inner box.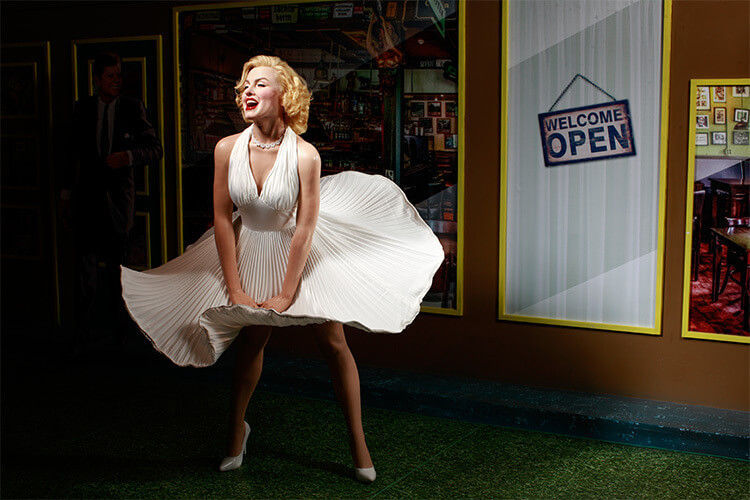 Marilyn Monroe (born Norma Jeane Mortenson; June 1, 1926 – August 5, 1962) was an American actress, model, and singer. Famous for playing comic "blonde bombshell" characters, she became one of the most popular sex symbols of the 1950s and was emblematic of the era's attitudes towards sexuality. Although she was a top-billed actress for only a decade, her films grossed $200 million by the time of her unexpected death in 1962 (equivalent to $2 billion in 2017). More than half a century later, she continues to be a major popular culture icon.